Bend This

: How To Stop Worrying And Live A Hip, Happy And Healthy Life
is a new column on
FITZBOMB
by yoga hottie
Chris Leicht
.
In each installment of
Bend This
, Chris will give
easy-to-follow instructions on how to do a simple yoga move
, a move that you can do at your desk at work (there will be more advanced instruction as well.)
Chris will also share the benefits of what you are learning, both physical and spiritual.
As an intro to Chris, I thought I'd share some photos from a little
southern road trip
that we took a couple of years ago, as well as give you a
beginning yoga move
to get you ready for
Bend This
on Monday.
-Fitz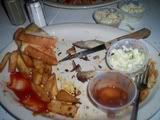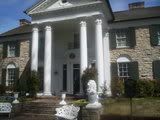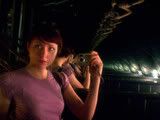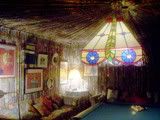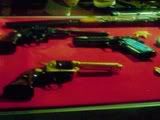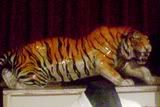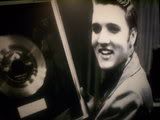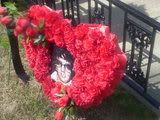 All of the strange-ish interriors are from Graceland. I heart Elvis!
Bend This

: How To Stop Worryind And Live A Happy And Healthy Life
a preview
I love when my friends start talking to me about how they use aspects of yoga in their life. In the past week, I've had two friends talk to me about
breathing
. My friend who is a middle school teacher in a pretty rough neighborhood makes her kids take deep, belly breaths if they're getting a little worked up before they can speak. Now her kids instruct each other to breathe and watch to make sure their bellies move as they breathe; if the belly doesn't move, they're doing it wrong.
Just breathing can change your whole day
: you can go from stressed to relaxed, unhappy to calm, mad to at least less-mad with just a few deep breaths. -CL
Sit up nice and straight while you're reading this.
Take a deep breath in.
Let it all out maybe even let out a sigh.
Now, put one hand on your belly and one hand on the center of your sternum. Inhale and count to 3:
1
- feel your belly expand in to your hand
2
- feel your ribcage expand
3
- feel your chest lift up in to your handthen exhale and reverse the movement.close your eyes and take 3 more breaths like this.
Check back on Monday for Chris's full column. It will be chocked full of yoga pics that will make your stiff body totally jelly!