"I heard someone in the gaybourhood said you lost some of your fabulousness..."
"What are you wearing for fall? Oversized, designer handbags and venti coffees."
"Marc Jacobs is crazy and looks like a circuit queen."


"Wham City- GET IT TOGETHER (Exception: Jana Hunter, you always look cute...)"





Joe Conner tells you
How To Dress Sex
Fitz
: How would you describe your style?
Joe Conner
: It depends on the day. If I want to be
preppy
(I) work it... the next day it's
boho-chic
. Who cares?
F:
What is your inspiration?
JC
: Right now I look at the
west coast
, at the
families that always look hot
...all three Ronsons and the Olsons. Oh, and
fur
.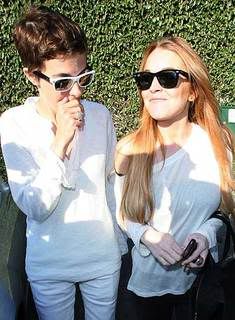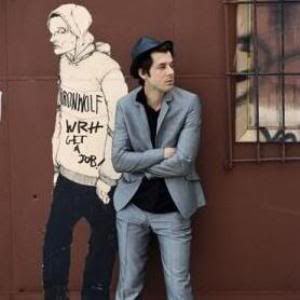 F: Tell me about your new hair color. It's Chestnut and so short.

JC: It was bleached to hell for years and years... and it started breaking off. (laughs)


F: Yeah, I heard that someone in the gaybourhood said that you lost some of your fabulousness when you went brown.

JC: Bitches are always jelly no matter what you do. Get over it.
F
: Salon?
JC
: I want to give shout outs to
Shelley Hannon @ Studio 1612
. She always looks gorgeous and she always makes your hair look sex.
Shelley is the blond in the pic (but she's a brunette now!)
F
: What are you wearing for fall?
JC
:
Flannel in every color
. I'm referencing early 90s grunge in an updated more glam way.
Fur everything... but not pants. Sick. Faux-leather leggings, fringe moccasins, and always over-sized designer handbags... and venti coffees.

F: How do you plan to transition your look for winter?

JC: Layers. Fox fur coat. Knee high boots. People are haters, but always Uggs, they're warm, so get over it… p.s. Never Uggs at night. Sick!

*** THIS IS DEFINITELY A SEX NO!!!*** Uggs w/ short-shorts is so sick, but I was in LA and feeling it, so GET OVER IT!
F: What designer is missing the mark this season?
JC: Marc Jacobs. He's crazy and looks like a circuit queen.
"Victoria Legrand is so vintage, but not in a poor way."
"(Emily Rabbit) always makes my bling jelly."
"...rollergirl-pinup...and it's all SO BAD."
"Call me sentimental, but I LOVE a 'Balti' on a boy!"
F
: Ok, before we lose peoples' attention
let's name drop
. Who is really
dressing well locally
?
JC: Natasha Perekalsky
. Girl is
always classy
.
Karma Ward. Perfect bod. Always looks sex!

Ask me about her cupcakes...mmm.
F
: So, what's the
worst look that you have seen around lately
?
JC
: Oh God,
EVERYTHING thrift store
, so gross.
Wham City, get it together
(Exception: Jana Hunter, you always look cute and I love your music!
http://profile.myspace.com/index.cfm?fuseaction=user.viewprofile&friendid=7761366
)
Better than Wham City
WE HEART JANA HUNTER!!!
F: What was the last event where you thought Baltimore people pulled out the fashion stops?

JC: The City Paper's Best of Baltimore Party. Emily Rabbit was so cute cute... and Karma Ward, of course.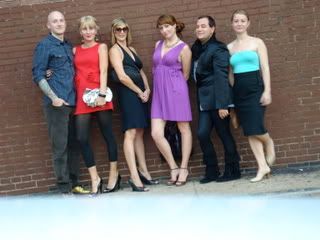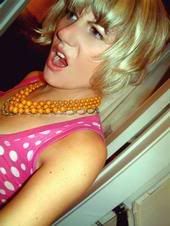 This ma always makes my bling jelly. -F

F: Let's talk more trash! What look do think is unique to Baltimore? Is it good or bad?

JC: Roller-Girl-Pin-up-Wham-City... and it's all so bad.



F: Now let's be nice. What hair do you love on a girl/boy?

JC: I love Katrina Ford's Hair . Girls: long and messy. Call me sentimental, but I love a Balti on a boy. Faux hawks and faux mullets are so sick.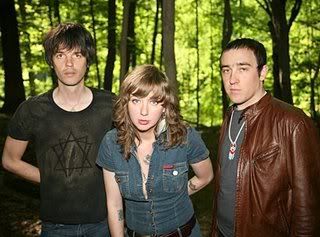 It's the Balti, lover.


F: We're getting near the end. What local store do you frequent most, and what is their hottest item/trend?
JC: Shine Collective (www.shopshinecollective.com.) Love their jewelry...the mirrored Kate Moss necklace... and my Sir Alistair Rai scarf (Joe has it in blue and is wearing it in his painting.)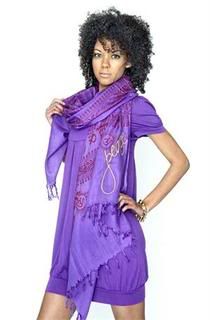 F: If someone wanted to update their look, where would you tell them to turn?
JC: Um, get a fashionable friend and read How to Dress Sex every week!


F: Fill in the blank: ____________is so hot right now she/he cannot stop wearing ____________ and is always vacationing in ______________.
JC: I am so hot right now I can't stop wearing flannel and leggings and I'm always vacationinge in the caribbean. How do you think I get so tan?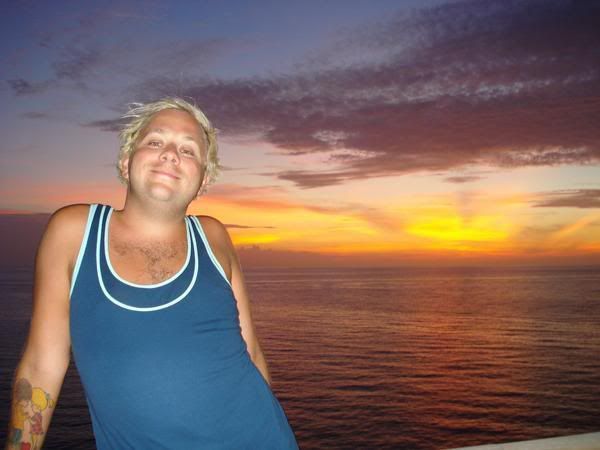 Coming Next Week (10/07/08): Candid photos of you! Get ready to wear your sunglasses at night. Joe and I will be writing HTDS together and we are going to spotlight people we see out on Friday night. We are looking for sunglasses. Bring 'em and we might take your picture.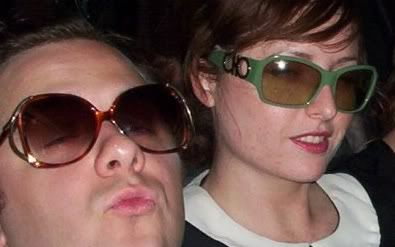 Be prepared, Joe is about to get really mean, but don't forget… you will get his HTDS seal of approval if you show up looking sex!
xoxo,
Fitz and Joe
p.s. We'd love to hear what you have to say about who we hit or who we missed. Have an idea about dressing sex? We'd love to hear, lover.